Vogue integrates neatly with the 2 top Page Builders. Build any page layouts using Elementor and/or SiteOrigin's Page Builder. Make it fun building your website.
We've added on our own design for WooCommerce, the most popular eCommerce platform, letting you easily and beautifully sell your products online.
Vogue is fully responsive and adapts to all devices from desktop screens down to mobile, and everything in between. Designed to look great on any device.
Select between 4 different header layouts and design the website you're wanting easily. Vogue also comes with a bunch of extra settings for the header and more.
Vogue gives you the ability to fully customize your blog by selecting between 5 layouts, plus offering lots more layout options for the Blog and WooCommerce pages.
Along with many other website settings, you can select between 5 different footer layouts and built the information you need to display on every page of your website.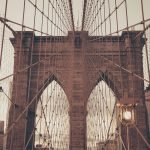 Quisque tristique mauris a porta efficitur. Integer dui nibh, cursus sit amet condimentum non, hendrerit vitae sem. Vestibulum hendrerit, nulla non iaculis suscipit, eros neque viverra tellus, eu iaculis turpis quam ut sem. Cras convallis sapien ac nisi hendrerit elementum.
Read More »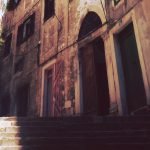 Aliquam nunc augue, vulputate porta quam id, pharetra finibus sem. Donec tristique aliquet ligula sit amet cursus. Cras sed turpis ornare, accumsan ante vel, tempus felis. Maecenas dignissim vehicula sollicitudin. Duis sodales felis magna, nec maximus quam laoreet et.
Read More »
Ut blandit eros nec hendrerit consectetur. Donec aliquet laoreet nisi, at feugiat odio ullamcorper sit amet. Phasellus purus magna, dignissim sed erat ut, condimentum eleifend neque. Sed porta lectus orci.
Read More »
SIGN UP TO OUR MONTHLY NEWSLETTER!